NOVEMBER 2015:
HEALTH THERAPY PRODUCTS INTRODUCES CORPORATE ALLIANCE PROGRAM
Companies are able to partner with Health Therapy Products Ltd. and share the same target audiences through the sales of Feel Better Fast 18 and 18 Paths Natural Topical Pain Relief Gel. We collaborate to build our businesses through relationships and referrals.
Health Therapy Products Ltd. Alliances will benefit by acquiring new customers and generate an additional revenue stream. These Strategic Alliances are two-way streets; and therefore will have a vested interest in helping each other businesses grow.
This mutual cross-promotion and support is the hallmark of a successful alliance that creates a win-win opportunity for all parties involved.
AURORA TIGERS JUNIOR A HOCKEY TEAM
Jim Thomson former NHL Hockey player and owner of the Aurora Tigers has entered into a strategic Alliance with Health Therapy Products Ltd.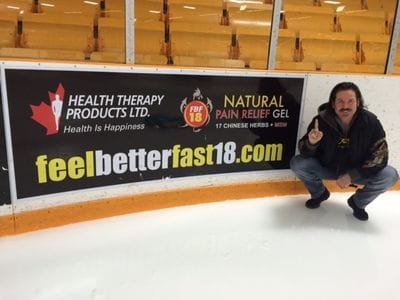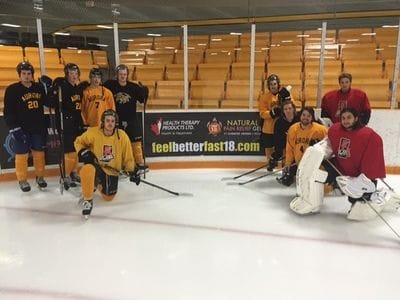 NOVEMBER 2015:
INTERNATIONAL PLAZA HOTEL TORONTO. ELDER ABUSE ONTARIO CONFERENCE
Michael Morris CEO at Health Therapy Products Ltd interviews Dr Amy Aprix Director at IFA