BUSINESS OPPORTUNITIES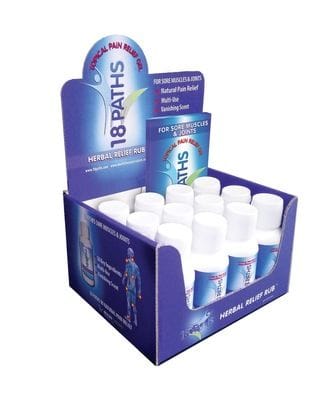 Health Therapy Products Ltd. Introduces a Counter Top display unit that will maximize sales whilst taking up Minimum shelf space. The display unit may be purchased at an agreed whholesale price and contains 12 x 60ml bottles that retail for $19.95 each.
Ideal for Chiropractors, Physiotherapists, Massage Therapists, Fitness Clubs, Personal Trainers, Natural Product Stores, Pharmacies, Seniors Residences.
Minimum investment - Maximum Results
Health Therapy Products Ltd. also offers our distributors and retailers an opportunity to join our Affiliate program and receive an exclusive DISCOUNT CODE This Code will allow any of Health Therapy Ltd. resellers customers to purchase Health Therapy Products at our online store and receive a discount on their total purchase.
Resellers will receive an agreed commission on all online sales.

Review Affiliate Opportunity link
If you are interested in learning more about the Business Opportunities please fill out the form below
Reseller Opportunity