RELIEVE MUSCLE AND JOINT PAIN ...... NATURALLY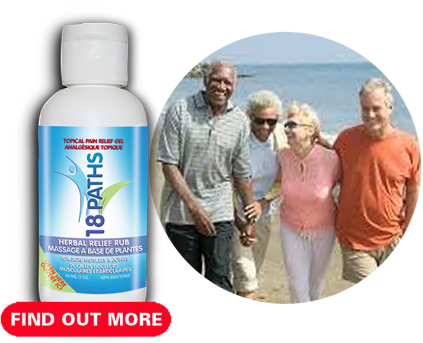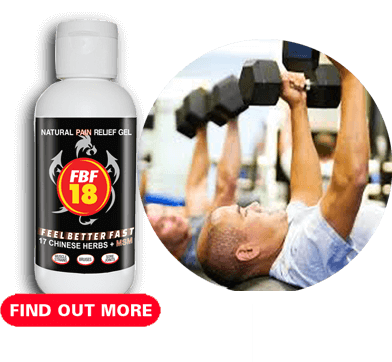 ABOUT HEALTH THERAPY PRODUCTS LTD.
The mission of Health Therapy Products Ltd. is to successfully launch FBF 18 Natural Pain Relief Gel, and 18 PATHS Herbal Relief Rub, and offer a better solution for end-users to alleviate their pain issues. In addition, help raise awareness and revenue for socially beneficial causes, through our affiliate and cause related marketing programs.
Built on a foundation of 2500 years of Traditional Chinese Medicine, our unique herbal formulation has evolved with the addition of modern pain reducing ingredients, into its current form as one of the most effective topical pain relief products in the world.
Note: Both 18 PATHS Herbal Relief Rub and FBF18 Natural Pain Relief Gel are identical formulations. However for marketing purposes we have created two distinctive brand designs to appeal to different niche markets. 18 PATHS being more suited to the retail Pharmaceutical, Clinical and Health Food markets, while FBF 18 has a more direct appeal to the extreme sports and high impact activity segment.
PRODUCT FEATURES AND BENEFITS
Our extensive market research has revealed that most of the leading topical pain relief brands based their formula's effectiveness on various combinations of 2 or 3 active ingredients - Menthol, Camphor or Capsaicin. Other than marketing and packaging there is little significant difference in their active formulations or effectiveness.
Our 18 powerful nutrients means extra support to help reduce pain and speed up recovery - meaning- FBF 18/ 18 PATHS - works significantly better than most of the leading brands.
Health Therapy Products Ltd. gel works directly at the cause of repetitive stress injuries, muscle pain, minor joint pain, arthritis, backache, lumbago, and sports injuries.
Validated by pharmacists, physical therapists, medical and naturopathic doctors 18 PATHS and FBF18 are manufactured in Canada under strict Health Canada guidelines securing the Natural Product Number (NPN) 80070368.